Amazon Kindle Application Development Tutorial – Part 2
Setting up your system for Amazon kindle
Hi,
Hope everyone is good and enjoying life.
Today is Sunday, i just get done with weekly cleanup of my room, reset my bookshelf, brought some useless things/papers out from drawer etc. I'm lil tired too. Now get free to have some talk to you.
Note : This is the 2nd part of my series of tutorial on Amazon Kindle Application Development. So far we have discussed following topics in this category.
Today i will describe how to set development environment for Amazon Kindle application. It pretty simple. If you are already a java developer then you have done much already. In my last post i gave you an overview of kindle platform. Today you will learn how to install basic tools to start development.
Bring your coffee/tea with some snacks, play some good slow track at background  and lets start.
Follow the step given below to install required tools for kindle development. As java developer, you can skip some of them.
Download JDK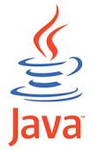 For those who are already doing java development skip this step, for those who are new to java, they must download and install java development kit (JKD). Currently version 6 is latest so you must use it. Download JDK.
Install JDK
After downloading JDK install it to your prefer location, then edit a "path" environment variable entry (right click My computer->properties->Advance tab and then click environment variable at bottom), append the [jdk-instal-dir]\bin … like in my case, I appended the entry c:\Program Files\Java\jdk1.5.0_06\bin in path variable after placing semi-colon in the previous entry.
Download eclipse
Next, we will use eclipse IDE for our development and debugging. As eclipse is free with many useful Plug-in available. Download eclipse.
After download, run eclipse. It will ask you the location of workspace. A workspace is a location where all your projects will be saved by default. You can choose the custom location for your projects too. When eclipse will start, you will see welcome page of your workspace.
Configure jdk with eclipse
its time to link your jdk with eclipse so that while compiling and building your projects
Click Window > Preferences from the main menu in Eclipse
Click Java > Installed JREs
Click Add.
Fill the fields:

JRE type = Standard VM
JRE name = jdk1.6 [or any other name of your choice]
JRE home = path to the JDK (eg. C:\jdk1.6.0_06)
Default VM Arguments leave blank
At this point you are ready to start your java development.
Download Kindle Development Kit
Amazon made its Kindle Development Kit (KDK) available for download to software developers. But before download you've got to register and be approved by Amazon to download the Kit. You can apply here. The KDK is currently in a limited Beta phase.
After getting approval you will be sent a link to download kdk. Its ~13MB zip archive file name KDKv1.
Kdk comes with kindle application libraries, sample applications and kindle simulator. You can test your application over simulator before submitting to your client or kindle store.
Thats all for today. At this moment you are ready to start application development for kindle platform. In next tutorial you will learn basic constitue of kindle application, how to make hello world project and running your project on simulator.
In case of any query, confusion or you feel i missed something important, feel free to comment.
Have a blessed day.
---